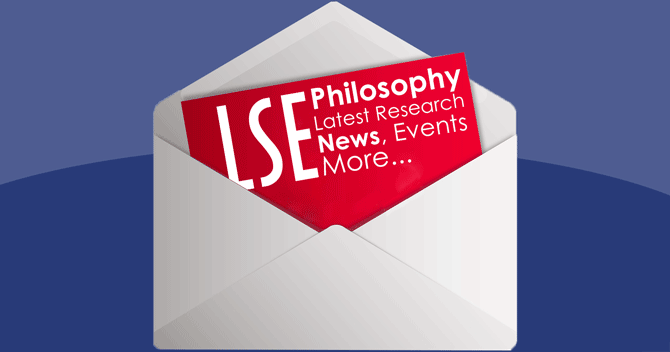 Choose from the subscription options below. You can come back and sign up for as many subscriptions as you like.
Regular Updates
LSE Philosophy & CPNSS Mailing List – Subscribe
Keep up to date with what's going on at LSE Philosophy and CPNSS by subscribing to our regular digests and announcements and blog posts.
Specific Events and Research Group Email Lists
Our research groups hold specific events and often have special email lists.
Conjectures and Refutations – Subscribe 
A new seminar series for philosophers and scientists with a shared interest in the philosophy of science. Conjectures and Refutations is a venue for scientifically informed philosophy as well as philosophically informed science.
Tuesday afternoon lecture series originally convened by Karl Popper and Imre Lakatos. Held roughly once each month during regular term time.
Lectures by philosophers, physicists, and mathematicians who meet on Monday afternoons at LSE to discuss the foundations of modern physics.